Stonehenge 2013
My entry for the Charles Clinkard competition >> Details here
Win a pair of Hunter wellies
Having first gone to a festival in the 1970`s they have certainly grown in size and ticket price but otherwise they are still amazing fun
.
Bag
Cross body Bag Cath Kidson in the sale its £22 I think this is great for a festival its big enough for a camera, phone and she-wee. What more does a girl need.



Wellies
Hunter adjustable Wellies waterproof and stylish ideal for my festival style which is fun, hippy and waterproof. £85
Dress
Joe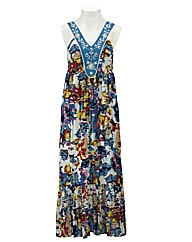 Browns Maxi Dress currently in the sale at Simplybe.co.uk for £37.00. Cool, stylish and flattering and hippy enough for any festival. I am in my fifties so a maxi dress covers a lot of lumps and bumps.
http://www.simplybe.co.uk/shop/joe-browns-maxi-halter-neck-dress/mj132/product/details/show.action?pdBoUid=7929



Shower proof jacket


Floppy sun hat £15 forn accessorize maybe I`ll add some flowers that match my dress.
Wallis bracelets set £5 in their sale
Cath Kidson Umberella for a little style in the rain or a fab sunshade £22 in her sale. Very vintage in style and very cute.
Storm sunglasses £35
Some great lip gloss and sunscreen and I`m ready. Will I be sliding around in the mud? hope not but if it rains I will just tie up my dress and splash about in my hunters. What can be better than a weekend of music then checking if Andy Murray and Robson get through at Wimbledon.
Brands - Cath Kidson, Hunter, Storm, Wallis, SimplyBe, Accessorize and Milletts.
Unsponsored post.